10G
10G Platform: Coming to Homes, Offices and Cities Near You
In just 2 years, the cable industry has made an unparalleled technological leap by increasing availability of 1 gigabit broadband Internet from only 4 percent to 80 percent of U.S. households. Today, we're excited to announce that this accomplishment is just the first step toward realizing cable's 10G vision in the next decade.
Is 10G Technology a Future Vision or Can I Get It Today?
10G is not a single technology; it's the cable broadband technology platform that can handle more data from more devices 10 times faster than today's fastest cable broadband networks. But network speed isn't the only feature of 10G. Its reduced latency, enhanced reliability and security features will open doors to a myriad of new immersive digital experiences and other emerging technologies that will revolutionize the way we live, work, learn and play.
The foundation for 10G technology already exists. The capacity of the cable networks that now deliver 1 gigabit speeds to more than 100 million homes across America will be incrementally expanded over the next few years. Plus, cable's footprint will allow for deployment of new technologies on a massive scale, bringing multi-gigabit speeds to more homes and businesses globally.
Limitless Possibilities Powered by the 10G Platform
The cable industry has a track record of delivering on its promises. A few years ago, when we were talking about the impact of 1 gigabit speeds on the connectivity industry, we envisioned a world of lag-free 4K streaming, blazing fast upload and download speeds, and smoother gaming—experiences that are now available to 93 percent of U.S. cable customers.
The 10G technology promise, however, takes us into a whole new realm of possibilities that will impact every aspect of our lives:
How We Work—Telecommuting is already favored by many businesses around the world, but the new 10G platform-powered remote presence technology will make this practice commonplace. Coworkers will be able to securely and effectively collaborate via distance VR, video walls and realistic light field displays from various locations, maximizing productivity and minimizing business expenses.
How We Learn—10G technology will enable the advancement of many emerging technologies, such as head-mounted displays, that can be used in the classroom to integrate VR with real-life objects. This technology can help our children engage with the physical world, distant cultures and the entire universe in new and interesting ways, revolutionizing our approach to education.
How We Live—The data capacity and enhanced security of multi-gigabit networks will give rise to a new wave of remote diagnostics technology. Doctors will be able to remotely monitor their patients' vitals in real time, providing better care, quality of life and peace of mind to the elderly and their families.
How We Play—10G networks' capacity and speed also comes with one-tenth the latency, making sluggish connections a thing of the past. Gamers will be able to enjoy a truly seamless, life-like experience with more control and zero lag time. Plus, very low-latency networks can boost innovation and open more opportunities for VR/AR applications in other areas of our life.
Based on the double-digit bandwidth usage growth that we continue to see every year, we know our customers and the industry are ready for the next step in network innovation. The 10G platform will enable creators and innovators to fulfill their dreams while providing reliability and security that consumers can trust. We believe that 10G is the next leap into the future, and we're already well on our way there.
To support the rollout, Intel will deliver 10 gigabit ready technology from the network infrastructure to home gateways. To learn more about the technologies enabling the 10G platform click on the link below.
Innovation
2019 Tech Innovation Predictions
Now that 2019 is here, it's time to share my tech innovation predictions for the year. Watch the video below to find out what you can expect to see in 2019.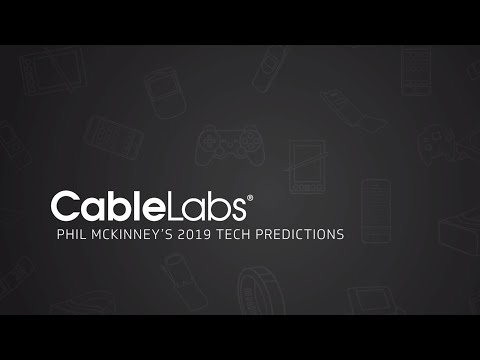 What are your innovation predictions for 2019? Tell us in the comment section below. Best wishes for a great new year!
 --
Subscribe to our blog to see how CableLabs enables innovation.
Innovation
2018 Tech Innovation Predictions
Now that 2018 has begun, it's time for me to give my innovation predictions for the year. Watch the video below to find out what you can expect to see in 2018 and which trends are over-hyped.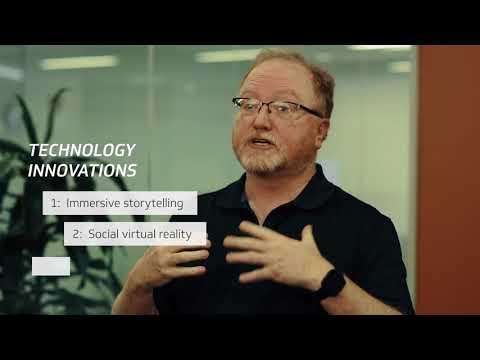 What are your predictions for 2018? Tell us in the comment section below. Best wishes for a great new year!
 --
Subscribe to our blog to see how CableLabs enables these predictions to come to life.
Culture
Meet CableLabs' First Fellow Dr. Alberto Campos
CableLabs is pleased to announce the advancement to Fellow of thought leader, visionary and distinguished technologist Dr. Alberto Campos. Our greatest distinction for technical achievement, Dr. Campos is CableLabs' first Fellow in its 29-year history.
The prestigious credential recognizes and rewards outstanding contributions to technology and is the highest level of our Technical Career Path (TCP). The TCP is a unique competency-based program that affords researchers the opportunity to advance their careers and be promoted without leaving their area of expertise. Employees are nominated for promotion by their supervisors and a board of peers inside and outside the cable industry collaborate to assess competence in the areas technical innovation, technical knowledge, relationship management, leadership, mentoring, problem-solving and analytical/critical thinking, communication, and business acumen. Alberto's recommendation from the TCP board was reviewed and approved unanimously by the CableLabs Board of Directors on September 28th.
With 30 years' experience in technology and 15 years at CableLabs, Dr. Campos is regarded as the "Founding Father of Proactive Network Maintenance (PNM)" and the subject matter expert in QoE, DOCSIS technology, RF, wireless optics and network management. He is the current CableLabs' "Inventor of the Year", conducting seminal work in PNM, DOCSIS 3.1 technology and coherent optics. He holds 21 patents in the areas of wireless networks and optical communications with 36 patents pending and 58 patent disclosures submitted.
We are profoundly grateful for Dr. Campos' contributions to our community and his inspiring example to technologists worldwide. I invite you to watch the video below to learn more about Dr. Campos' work in optics, virtual reality and telepresence and how he's inventing the future.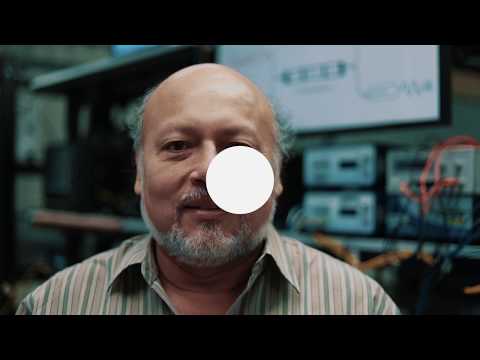 You can read more about Alberto's work in his blog post "Future Proofing Cable Optical Access Network: A Coherent Story".
Consumer
2017 Innovation Predictions
It's that time of year for me to give my innovation predictions.
My top three predictions for 2017 are:
Mixed Reality
IoT Security
Flexible Displays
Please take a look at the video where I elaborate on these three predictions.
Best wishes for a great year.
-----Video Transcript
It's that time of year for me to give the predictions of the top three innovations coming in 2017. Now, I've been doing these predictions for many many years and actually have a pretty good track record. I've made most, I've missed a few.  But also, I like to go out on a limb and give some predictions that kind of, maybe, push the envelope a little bit.
What's the number one prediction for 2017? It's around augmented reality, virtual reality, but more importantly, mixed reality. Mixed reality is really this combination of AR and VR where you actually see data and information that you can act upon. This kind of an experience is going to be really mind-blowing for people. It's really a great opportunity for content creators to think differently about the content they produce but also about the storytelling, the way of telling stories, and the way of making information interesting and actionable. So stay tuned, this is going to be a very exciting area. The first part of the year we're going to see more work in the hardware technologies. As we get into the latter half of the year, it's really going to be exciting to see some of this new content that is going to become available.
What's the second prediction? Second prediction is IoT: the Internet of Things is going to continue to be the hot area for 2017. Now, we've seen this introduction of IoT devices really explode in 2016. But one of the concerns that's really come out is security. The ability for hackers or people who are not friendly to be able to access IoT devices in consumers' homes has really become front-page news. So the question I have is, the technology is there, it's going to continue to expand, it's continued to be interesting. But as an industry, the security area has to be addressed before I predict broad consumer adoption of IoT devices. We're going to see IoT in everything from home security, home monitoring, heating, air conditioning, home appliances. We're also going to see some IoT devices and interesting areas like home health: healthcare devices that allow your doctors to monitor your healthcare, maybe after procedures or whatever, in your home and that just reinforces this one critical area which is around security to make this technology broadly available.
The third area is around display devices. Now, if you go back and you look at my predictions in previous years, I've talked about 3D the year it became a hot issue at some of the trade shows. We've talked about 4K. 4K high dynamic range (HDR) which is broadly going to be just a boon area for this year. In fact in 2016, in going into the holiday season, it became really very prevalent for people to buy these new kinds of TVs. What is left to be done in display technologies? What's left to be done is around flexible displays. Flexible displays being built on new kinds of materials such as this mylar, which is the backing material that's being used in some of the flexible displays that you'll see come available in the first part of 2017. This allows for displays to be manufactured that are one millimeter thick that literally you can attach to your wall as if it were wallpaper. What does this mean for the broad marketplace? When you have that kind of technology -- very low-cost but very flexible -- from the standpoint of how it gets used, we will see flexible displays on TVs as obvious, but also transforming things like whiteboards, collaboration technologies, technologies used in the classroom, advertising displays in retail and billboards. You'll be able to get these kinds of displays at such a low cost that you can literally transform every flat surface you see and turn that into a new kind of display for use of all kinds of ways.
So those are the three predictions for 2017. We have everything from the AR/VR/mixed reality, the Internet of Things, and these new kinds of displays.
Thank you!
News
CableLabs 2.0 Aligns with The Future
Since my original post last week announcing CableLabs 2.0, a number of individuals including reporters have reached out asking for more details and background. This post provides an update with additional information.
As CableLabs makes its largest transformation in its 29 year history, we have restructured the organization to align with the future, working with our Board of Directors who fully support the increased priority of CableLabs' long term innovation efforts.
In order to provide added clarity, I would like to elaborate on some details of the transformation:
As a result of CableLabs 2.0's focus on longer-term innovations, CableLabs eliminated 27 positions across the organization. This has allowed us to free up budget for investment in innovative pursuits, including opening new positions requiring the range of skills needed to build out and sustain our innovation pipeline. The total funding to CableLabs from our membership is not affected.
Addressing our pipeline of innovations: We are not revealing specific innovation projects.  Just as product companies don't talk about their product roadmap, we don't talk about our innovation roadmap. With that said, the innovation effort will include looking at all of the areas that CableLabs has historically been responsible for such as high speed data, wireless, NFV/SDN, next generation video, IoT, business services, security and many others. However, it is not limited to these areas.
The R&D projects that have been discontinued were focused on near term activities already supported by our membership, or by the vendor community.   CableLabs 2.0's innovation efforts will cover those same technical areas but look at them through an innovation lens that targets an impact three to eight years out.
CableLabs 2.0 is designed to deliver added value to our membership, the vendor community and cable subscribers. Please stay tuned to this blog channel for updates and new information on CableLabs, its areas of focus and technology innovations.
CableLabs today is taking the next step in its evolution to ensure that it can provide the robust pipeline of innovations the industry needs.
When I took over as CEO of CableLabs in June of 2012, the Board recruited me to use my experience to help improve the industry's and CableLabs' innovation capabilities. Following my first 100 days, the Board and I agreed that CableLabs needed to take the time and establish a solid foundation before taking on an aggressive innovation role for the industry.
Over the last three years, CableLabs has focused on recruiting top talent and getting the foundation in place. One result from this effort has been our ability to accelerate R&D projects. One example is the announcement we made on Wednesday on the first DOCSIS 3.1 modems to be certified. When we started work on DOCSIS 3.1 in late 2012, we set an aggressive time line to deliver a critical next generation broadband solution to the industry. Many were skeptical that we could deliver a 10X improvement in such a short time. We delivered DOCSIS 3.1 in record time, especially considering the new technologies that were added. As a result of our success in setting the right foundation, we have delivered technology leadership to the cable industry in other areas, including Wi-Fi spectrum, SDN/NfV, LTE-U and advanced network architectures.
Over this same time, CableLabs also expanded its global influence by significantly increasing its membership from 38 members across 17 countries covering 81 million video subscribers to now being supported by 55 members in 33 countries covering 180 million video subscribers. This global expansion has created the opportunity for single global technology standards such as DOCSIS 3.1, for the first time in the history of the cable industry.
With the work done over the last three years in addressing the fundamentals, now is the time to significantly increase the funding in innovation.
The transformation we are announcing today involves prioritizing the investment in innovation projects focused on three to eight years as being of equal importance to our traditional R&D projects focused on one to three years. These longer range innovations will become the source for the R&D projects of the future.
While most organizations spend a small portion of their budget on longer range innovation, we've made the deliberate decision to be aggressive in this transformation to ensure that CableLabs can rapidly build and sustain a significant innovation pipeline for the industry.
With a greater priority on funding game-changing innovations, CableLabs will accelerate the delivery of unique competitive advantages to the global cable industry.
Innovation
Learning to Innovate – The Innovation Bootcamp
The Importance of Innovation
Companies depend on the ability to innovate in order to remain competitive. Traditionally, we consider innovation to involve fun and creativity. However, innovation can be hard work requiring both willingness and an ability to generate ideas.
According to Linda Hill and co-authors of Collective Genius in the recent Harvard Business Review (June 2014), willingness to innovate is comprised of three elements:
Purpose – A common purpose explains why the organization exists in the first place. Purpose should focus on "why" not "what" in order to sustain innovation over the long run.
Shared values – How the organization operates and how a group chooses priorities. Beyond individual trust and respect, values demonstrate a group's ambition for and collaboration toward innovative actions.
Rules of engagement – Setting a structure where a team to take risks with novel ideas and to discover new themes, even if the ideas are conflicting. A good team leader will manage the engagement of a brainstorming session, encouraging the free flow of ideas as well as the tension between ideas, while still maintaining a respectful environment.
Similar to willingness, an organization must demonstrate ability to innovate. Hill, et al., have identified three characteristics of successful innovation organizations:
Creative abrasion represents the debate and discourse that generates new ideas. Again, allowing the tensions of opposing ideas to stretch the group's thinking can result in improved outcomes from a brainstorming session.
Creative agility refers to an organization's ability to quickly and proactively test ideas, generate new knowledge, incorporate that new knowledge into another experiment, and adjust the idea based upon new information. Rapid experimentation is a hallmark of successful innovation organizations.
Creative resolution is the ability of an organization to manage decisions, especially when the information is conflicting or ambiguous. Taking the time to let ideas germinate and be tested prior to selecting active innovation projects allows the best ideas to move forward.
(Portions of this material previously appeared here.)

CableLabs Innovation Boot Camp
To help move from theory to reality, I, and the Innovation Team at CableLabs, will host an Innovation Boot Camp in our Silicon Valley office from Oct. 20-24. Participants will have the opportunity to immerse themselves in the practices, behaviors, and culture that have made the area an innovation cauldron for 70+ years.
The Innovation Boot Camp is 5-day hands-on workshop structured to help participants quickly improve their innovative thinking while immersing themselves in activities that will help them practice new innovation skills on real opportunities.The Boot Camp will provide participants:
Lectures from seasoned, experienced innovators who can speak to the real-world issues and scenarios.
Discussion opportunities with Silicon Valley thought leaders and experienced innovation practitioners working closely in small teams
Innovation best practices that will give participants the skills to generate innovative ideas, determine which of those ideas are impactful, and what it takes to change them into game-changing innovations.
Hands-on exercises and team activities designed to effectively apply what they've learned.
Strategic storytelling to help participants create a compelling overview of their idea in order to gain stakeholder support
Ongoing access to an innovation community of peers.Apply Now
For Innovation Boot Camp details and logistics contact: Christian Pape.
By Phil McKinney, President and CEO, CableLabs –
News
A Look at CableLabs, from CEO Phil McKinney
Phil McKinney, CEO at CableLabs, recently wrote an article for Cablefax highlighting the history and work of CableLabs within the cable industry.  Here is a snippet, and be sure to follow the link to read the entire article:
"Today's cable industry is a far cry from what it was twenty years ago when the Internet was in its infancy, the cloud did not exist, and mobile devices were not in everyone's pocket. Slowly at first, and then with an almost voracious momentum, sophisticated networks have grown up to support the rapid transfer of data and information that feed our financial, educational, social, and entertainment infrastructures.
For many consumers and small businesses around the world, it is a cable network, built on the foundational efforts of an independent entrepreneur, that delivers the services linking them to the ever expanding global web—services that today we routinely take for granted: high speed broadband Internet, WiFi, high quality video (pay TV), and increasingly, the infrastructure for connected devices to communicate with each other — 'the Internet of things.'
None of this happened by magic. It was the hard work of many individuals across many companies, standards bodies and research organizations that created the cable service infrastructure we have today. And hard work continues—focused on building out a cable infrastructure for a next generation of services targeting the needs of a global market. CableLabs has been at the core of these efforts from the start."
Strategy
CableLabs® – A Global Strategy for Innovation
CableLabs has been in existence for 25 years as the research and development consortium for the cable industry. The world has changed in those 25 years and CableLabs must serve a very different function than it did when it was first formed. Technology is evolving rapidly and competitive pressures are increasing. Markets are no longer limited by geography. To help cable companies effectively compete in this environment, CableLabs needs to take on a broader role and assure the delivery of value to the cable industry on a global basis.
In line with this effort, CableLabs last month announced a global expansion that brought in 14 new members across Europe, Asia and Latin America, including for the first time members in the People's Republic of China. This brings CableLabs total membership to 49 cable companies representing over 120 million video subscribers worldwide.
This expansion is a very important evolution for CableLabs and the cable industry. It allows CableLabs to globally collaborate on technology standards and strategies, and to accelerate its development of truly innovative technologies that can be brought to market faster and more cost effectively.
One example of the benefit of global collaboration is high-speed data based on DOCSIS® technology. Stakeholders in the cable industry, including cable companies, technology suppliers, and others, currently work with three different broadband cable platforms: the base cable platform, DOCSIS, a modified platform for Europe, Euro DOCSIS, and another modified platform for China, C-DOCSIS. With the release of our new DOCSIS 3.1 specifications in October, the cable industry will have a unified DOCSIS standard incorporating the features and technologies required by North American and European operators. We anticipate adoption by Asian operators in the near future. When complete, this new global platform will support the development and roll out of innovative and competitive market solutions that can scale across cable operators worldwide.
While DOCSIS 3.1 has captured front stage attention, CableLabs is also focused on a number of other new technologies that assure the competitive positioning of the cable industry into the future. These include the "next" broadband network solutions, wireless innovations, 4K/UltraHD, IP video, TV Everywhere applications, and the adaptation of the hybrid fiber coax network to sophisticated business service applications.
By increasing our focus on high impact innovations, CableLabs is able to deliver new technologies that allow our members to be the provider of choice in the markets they serve.
Phil McKinney, President and CEO, CableLabs